Fort Lauderdale Chiropractor
Optimal Health Through Chiropractic Care
Chiropractic Care in Fort Lauderdale for Optimal Health
Coast to Coast Chiropractic Healthcare is a family chiropractic clinic where we focus on helping our patients from the inside out. Our chiropractic treatments are tailored to improve your overall wellness, assisting you with achieving a healthy lifestyle.
Through the use of evidence based chiropractic techniques we pinpoint the root cause and relieve pressure on the nerves through spinal manipulations. This will help with general discomfort, common headaches & migraines, neck pain, lower back pain and a long list of many other problems.
Why Choose Coast to Coast Chiropractic Healthcare
Coast to Coast Chiropractic Healthcare located at 716 NE 2nd Ave. in Fort Lauderdale, FL (known as Flagler Village) is dedicated to educating our community on the benefits of chiropractic care and a healthy lifestyle. We want to share our knowledge about proper spinal alignment, not just as a way to relieve lower back pain and neck pain, but because we strongly believe that a proper functioning nervous system is the key to unlocking optimal health and wellness.
Some people only see a chiropractor for back pain relief from an auto accident or a serious fall. But with routine visits you can correct your body's alignment, improve your overall health, reduce stress, and reduce the potential of future health problems.
Welcome to Coast to Coast Chiropractic
Chiropractic Examinations
Whether you need chiropractic care to address an old injury, a new one, or another reason, we're here to help. We'll evaluate your areas of concern, and create a custom chiropractic treatment plan tailored to you. Our solutions will ensure you feel at your best at all times.
You'll receive a detailed report of our findings before we start treatment. Our goal is to explain everything before we start your care.
Here's what Carly said in her 5 Star Google review:
I wish I met Dr. Ranieri when I was a lot younger. Having led a very active life, I am convinced I would have a lot less aches and pains and arthritis if I'd had his kind of chiropractic wellness care. Now at 62 (and still very active) his approach of healing the nervous system through maximizing the communication of the brain to the body via by ensuring a healthy spine has helped me maximize my aging body.
Dr. Ranieri explains the Subluxation
Nutritional Guidance
Proper nutrition is key to being healthy. We'll evaluate your current diet, making suggestions and recommendations as necessary. Our team will create a tailored nutrition plan that helps you achieve your goals while improving your health.
Lack of certain nutrients in your body can cause unpleasant feelings and health problems. We can provide nutritional counseling on what supplements you can incorporate into your daily routine.
Our goal is to provide high-quality care to improve the lives of our patients. We encourage our members to help us in our mission to help the community. They can do that through referrals and by sharing our educational information.
Schedule an Appointment for Chiropractic Care in Fort Lauderdale FL
The Coast to Coast Chiropractic Healthcare staff looks forward to guiding you on the path to wellness. Contact our Fort Lauderdale chiropractors to schedule an appointment and find out why people tell us, "You are the best chiropractor near me!"
Chiropractor Dr. Ranieri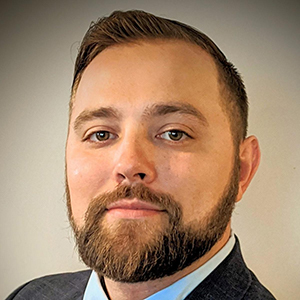 Board Certified Chiropractor Dr. Ranieri was born in Boynton Beach Florida, but spent most of his youth growing up in upstate New York.
Growing up as an avid soccer player, Dr. Ranieri became susceptible to many sudden sports injuries. Because of this, Chiropractic became a life changing part of his routine. He attended Life Chiropractic University in Marietta Georgia where he got his doctor of chiropractic degree.
Our Fort Lauderdale Office Hours
| | |
| --- | --- |
| Sunday | closed |
| Monday | 9:00 - 12:30, 3:00 - 6:30 |
| Tuesday | 7:30 - 12:30 |
| Wednesday | closed |
| Thursday | 9:00 - 12:30, 3:00 - 6:30 |
| Friday | 9:00 - 12:30, 3:00 - 6:30 |
| Saturday | 10:00 - 2:00 |
Common Chiropractic Questions
How often should I go to a Chiropractor?
Every person and situation is different. If you feel good and want to continue feeling good we recommend once or twice a month. If you were recently in an accident (car accident, fall, sports injury, etc.), you may start at 3 times a week for a few weeks and then go down to 1 or 2 times a week. We would then recommend getting adjusted on a regular schedule of once or twice a month to continue the healing process and maintain a healthy lifestyle.
What are the benefits of Chiropractic Care?
Some of the benefits of regular chiropractic care are, but not limited to:
An Improved Immune System,
Better Circulation Throughout the Body,
Improvement in Mobility and Flexibility
Pain Management
Continue Reading: The Benefits of Chiropractic Care
Can Chiropractors help with Sciatica?
Yes Chiropractors can help with Sciatica. From the use of massage techniques to more advanced treatments, chiropractors have a variety of options that may help you live without constant sciatica pain and troubles.
Continue Reading: Can Chiropractors Help Sciatica
Helpful Chiropractic Articles
Our Conveniently Located Fort Lauderdale FL Chiropractic Office

Coast to Coast Chiropractic Healthcare
Contact Information
Coast to Coast Chiropractic
716 NE 2nd Ave
Fort Lauderdale, FL 33304
(954) 999-0504
doctordjr3@gmail.com